"Hey don't suppose you have any Meilooruns?"
"Meilooruns? Meilooruns don't grow on Lothal"
―Ezra Bridger asking Morad Sumar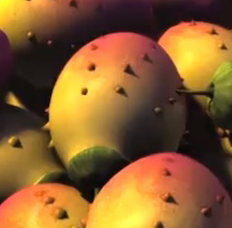 A
Meiloorun
was a type of fruit that grew on many planets, excluding
Lothal
. They could still be found there from off world merchants for an expensive price.
Garazeb Orrelios
used the nickname "Commander Meiloorun" twice as an alias.
Gallery
Appearances
Books
Shorts
Season 2
Season 3
Ad blocker interference detected!
Wikia is a free-to-use site that makes money from advertising. We have a modified experience for viewers using ad blockers

Wikia is not accessible if you've made further modifications. Remove the custom ad blocker rule(s) and the page will load as expected.