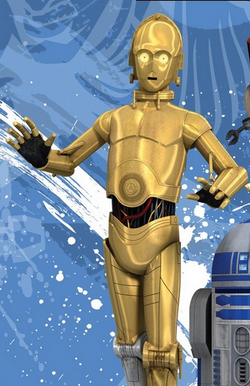 Protocol Droids
were droids, whose primary function was to translate languages for their masters. Their ability to translate led to their extreme popularity throughout the galaxy.
Notable Protocol Droids
Gallery
Appearances
Season One
Season Two
Season Three
Videos Games
v

•

e

•

d

Star Wars Rebels Characters
Ad blocker interference detected!
Wikia is a free-to-use site that makes money from advertising. We have a modified experience for viewers using ad blockers

Wikia is not accessible if you've made further modifications. Remove the custom ad blocker rule(s) and the page will load as expected.